Welcome to the Seafront, your gateway to Kangaroo Island

The Seafront is perfectly situated in Penneshaw - Gateway to Kangaroo Island, and overlooks the magnificent Backstairs Passage. Kangaroo Island is totally unspoilt with white beaches, stunning coastlines and home to an abundance of wildlife. If you're looking for four-star accommodation in an idyllic setting, this is surely the place, located on the Esplanade just 300 metres from the Sealink Ferry Terminal.The Kangaroo Island Seafront hotel offers 16 hotel rooms and 12 garden villas. All types accommodation to suit all.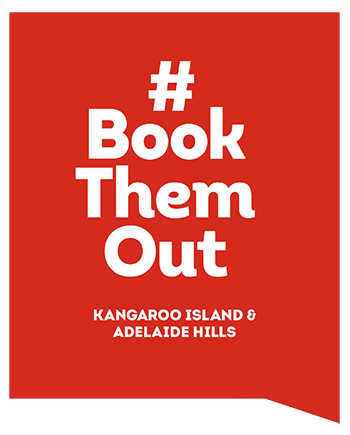 KI Bushfires
HOW YOU CAN HELP
Simply visit us and share all your wonderful experiences on social media.

. #BookThemOut

#BookThemOut

#BookThemOut
RE: Kangaroo Island Bushfires
We are still here! We are open for business!
There is no doubt that it has been a tragic time on Australia's third largest Island, there are restricted entry to the far western part of the island, particularly Flinders Chase National Park which will remain closed until further notice. Outside of the Park all roads are open but this may change. When on the Island simply please heed any road, closure signs that may be posted.
The key message is that the majority of the Island is unaffected and is open for business.
If you have current reservations or are contemplating visiting Kangaroo Island there is still so much to see and do. And visiting at this time is actually a critical component of our recovery process.
Our community is open for business and eager to share its treasures; touch nature at our iconic Seal Bay, Raptor Domain, and KI Wildlife Park. Swim with the dolphins or visit our wineries in Kingscote, Cygnet River and on the Dudley Peninsula who always have a glass at the ready.
Our newly renovated alfresco area at the Penneshaw Hotel is perfect place to sit back have a glass of local wine and taste some amazing local produce, we have views of the ocean that is a photographer's dream. Kangaroo Island Oysters are available for tasting at American River and can be finished off with the most wonderful honey ice cream from close by. Experiences like the Eucalyptus Distillery, quad biking and fat biking are still available.
Our main townships: Penneshaw, American River, Kingscote, Parndana, Stokes Bay, Emu Bay on the North Coast through to Vivonne Bay on the South Coast remain unaffected. The same can be said for everything to the East. The Kingscote precinct and the Dudley Peninsula has a lot to offer.
So, don't be a stranger - come and discover our beautiful Island, sample our way of life and chat with our passionate community.
Find out more about the Seafront...

General Booking Enquiries about Accommodation, KI Discovery Tours, KI Shores Caravan & Camping and Penny's Restaurant can be made by filling out the form below. We will reply to you as soon as possible with an answer to your query. We can also help with your travel arrangements and information about Kangaroo Island.