Kangaroo Island is a pristine wilderness

A place that has offered protection to substantial populations of native Australian animals, a place of beauty and a place of escape.

Kangaroo Island (or 'KI' as the locals call it) is also big and surprisingly diverse. If you traverse its 155km length you'll find soaring cliffs, dense forest, towering sand dunes, wetlands and massive arcs of bone white beach.
But just because it's wild, don't underestimate the welcome...
Some 4,400 folk live here, most of them primary producers, many of them descended from Islanders who have farmed the land and fished the seas for generations. Naturally enough, being surrounded by fertile lands and rich waters, Kangaroo Island produces some of Australia's finest gourmet foods. Gastronomic adventurers should get ready to be amazed by the likes of freshly caught King George Whiting, sheep's cheese, marron, a unique variety of honey and an exciting range of varietal wines.
As if this isn't enough on your plate, you'll also find rich histories, a thriving arts community, and a range of accommodation options ranging from outdoor swags to lighthouse keeper's cottages to super-chic retreats.
So we'd like to extend a wild and very warm welcome to Kangaroo Island - Australia's premier wildlife destination. Over one third of Kangaroo Island is dedicated to National or Conservation Parks, and this pristine natural landscape is the perfect environment for an abundance of flora and fauna.


Kangaroo Island is the third largest island off the coast of mainland South Australia. The Island is 155kms long and up to 55kms wide, it covers an area of over 4,500 square kilometres. The Island's size is deceiving and one day on Kangaroo Island is just not enough! Sea-lions basking on white beaches, koalas dozing in lofty eucalypts, pelicans soaring over shimmering lagoons... TALK TO US ABOUT A KI DISCOVERY TOUR>

Kangaroo Island Early Days
The brilliant English explorer Matthew Flinders discovered Kangaroo Island. He mapped much of the coast whilst on his famous voyage to chart Terra Australis in 1802. Flinders got there just before French Commander Nicholas Baudin and it was Flinders who named the Island after a large number of kangaroos as fresh meat, and then salted some away for the journey.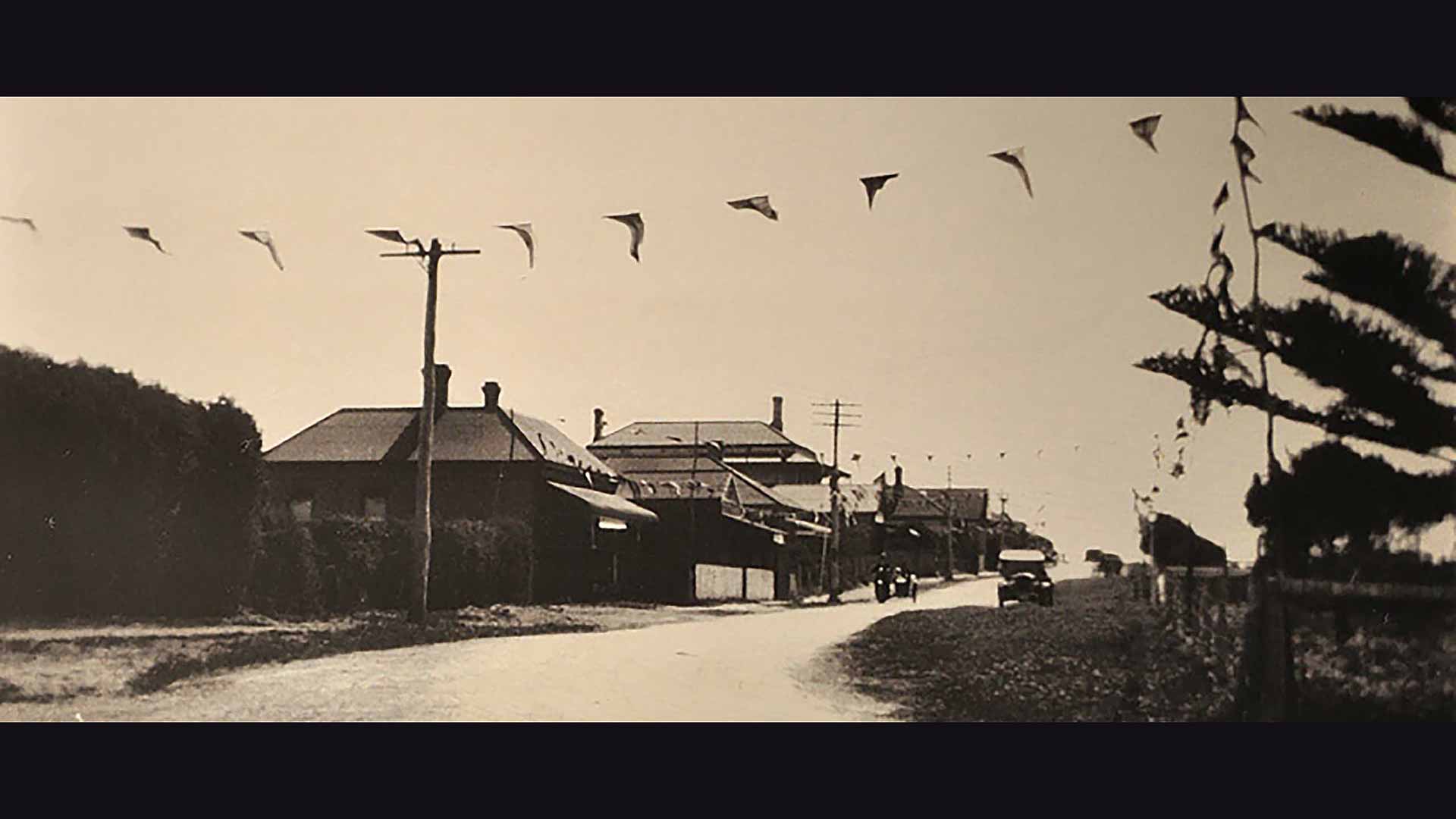 There is a colourful history of the years between 1803 and the first official settlement in 1836. Sealers and Whalers arrived early and traded thousands of sealskins and tonnes of salt. Some settlers were a lawless lot who raided mainland settlements and kidnapping Aboriginal women and bartering skins and salt for liquor and tobacco. Eventually action has to be taken, and in 1827 a ship was sent from Sydney in NSW. Police rounded up a large group of these people and took then back to the east, returning Aborginal "wives" their children and their dogs to the mainland.

General Booking Enquires about Accommodation, KI Seafront Holiday Park, Sorrento's Pizzeria and Penneshaw Hotel can be made by filling out the form below. We will reply to you as soon as possible with an answer to your query. We can also help with your travel arrangements to and from Kangaroo Island.